With winter fast approaching there is a tendency to make like a bear and hibernate, and we're not just speaking metaphorically here. Despite the fact that your skin requires more attention, grooming often takes a back seat as the 'want' to keep warm increases. Don't worry, with our 'Men Grooming Tips for Winter' Nad's For Men has got your back (and chest and legs…)
Men Grooming Tips for Winter
Put it away
As the temperature drops so do the water vapours that circulate in the air, with heat pumps and air conditioners set to high; any exposed skin…takes a pounding - hence our first piece of advice is - put it away.
Our fairer sexed friends seem to know what to do as the cold dark nights roll in, many of them opt to increase their winter coats and wear tights (some don't bother to do that - shudder). But just because we men are made of tougher stuff (well some of us are), it doesn't mean we should expose our skin unnecessarily. Scarves, hats and jackets are all perfectly acceptable. So, if you're heading up near icier regions you may be excused for not going au naturel in certain areas - rest assured, there is a reason why brass monkeys can hit the high notes.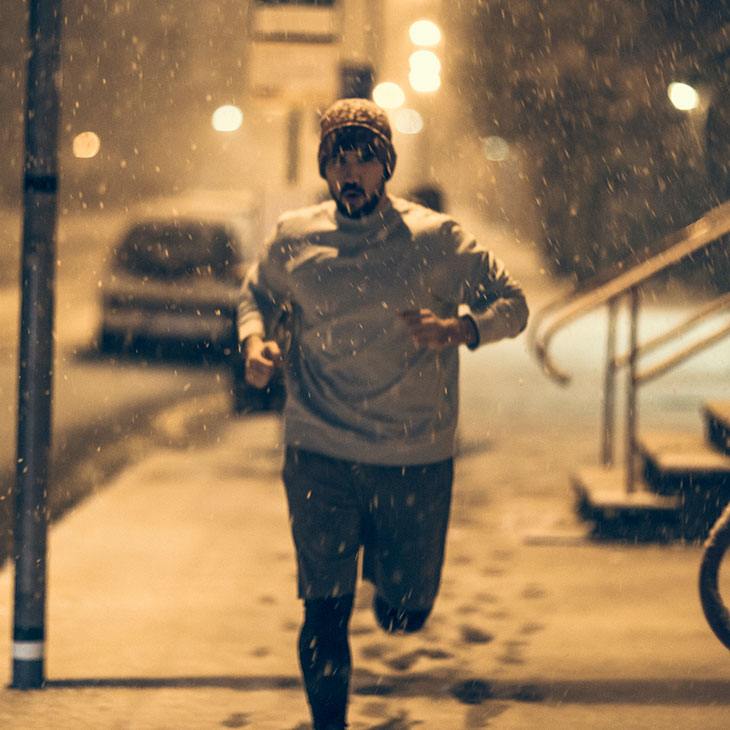 Under jumper surprise
Just because they can't see it, doesn't mean it's not there. All things going well, you will be taking off your outdoor garments at some point, so don't be that guy. Nad's For Men hair removal products should be at hand to avoid any embarrassment.
Just so you know, hair continues to grow at the same rate all year long, and unsightly chest and back hair show no mercy, regardless of the season.
Moisturise
You are smart people (that's why you're here), so the benefits of a good moisturising regime will be far from alien to you. But take a good look at the ingredients that lay within and maybe do a little research. Go for something even more hydrating than usual (and with a decent SPF), your skin will thank you.
Shower your skin with kindness
Be careful what you shower with (and whom for that matter). As strange and unusual as it sounds, water dries the skin - as do many soaps for that matter. And with moisturisers, look for cleansers that have a hydrating component to them.
Winter whiteout
Snowflakes are beautiful, dandruff is not - watching flakes flutter gracefully to the ground is quite the spectacle. And a snow scene on your shoulder is something different altogether. As with the rest of your skin; your scalp feels the burn of winter winds and responds accordingly, so cut down on the shampoo and increase the conditioner.
Hitting the sheets
Open your pores before you snore(s). Your skin attracts a lot of dirt and grime during the day, so give your weary pores a break overnight and cleanse them before hitting the sack. Avoid a night moisturiser too - give them the freedom to breathe.
Pucker up
Lip balms may still have a bit of a girlie air about them…but cracked and chapped lips are not exactly partner magnets either. It can make you sore too. A quick coating of this lip saving/salving serum will keep the moisture locked in - plus, with the variety of flavours out there, you're sure to find one that suits your taste.
In the nose
Hiding behind the myth that nasal hairs will protect you against the flu won't cut the mustard anymore (viruses travel in particles way too small to be stopped by these hairs). So if you let your nose hairs grow down to meet your moustache (or even instead of it), then the only cold you'll get is the shoulder from your significant other.
Bonus top tip - join those in the know and use our Nad's Nose Wax Kit - and you thought wax was just for Ski's!
Makes Scents
Winter could be a good time to change your cologne. Maybe move from the fresh and vitalizing summer scents to a more musky or woody number - just stay away from the pine fresh ones for obvious reasons.
Inside out
Last but not least - beauty comes from within. There are a variety of vitamins, minerals and supplements on the market that will help you combat the winter ails and some are skin specific. Think about what you eat (and drink too) and keep in mind that a good winter diet will go a long way to help with your skin's defence.
So there you have it! Thanks to our Nad's For Men winter grooming tips you don't need to hibernate, you can celebrate! Winter is a great time to get out there and experience new and exciting pastimes – although you may need a different wardrobe… we'll leave that part up to you.