Although hair removal dates back to before ancient Egyptian times, according to dictionary maker Merriam-Webster's Time travel, 'Manscaping' was actually only first recognised as a word in 2003.
By definition, Manscaping is the trimming or removing man's hair to enhance his appearance. What did we call it before we now wonder?
While the tide of unkempt follicles continues to ebb, the interest in manscaping transformation now flows at epic proportions. It's estimated that the percentage of men that manscape (in some shape or fashion) now exceeds 90% and that's just as well because an even greater proportion of their partners demand it! So rest assured, you're not alone in your quest to fight back the foliage. In fact, it would appear that you're strange if you don't.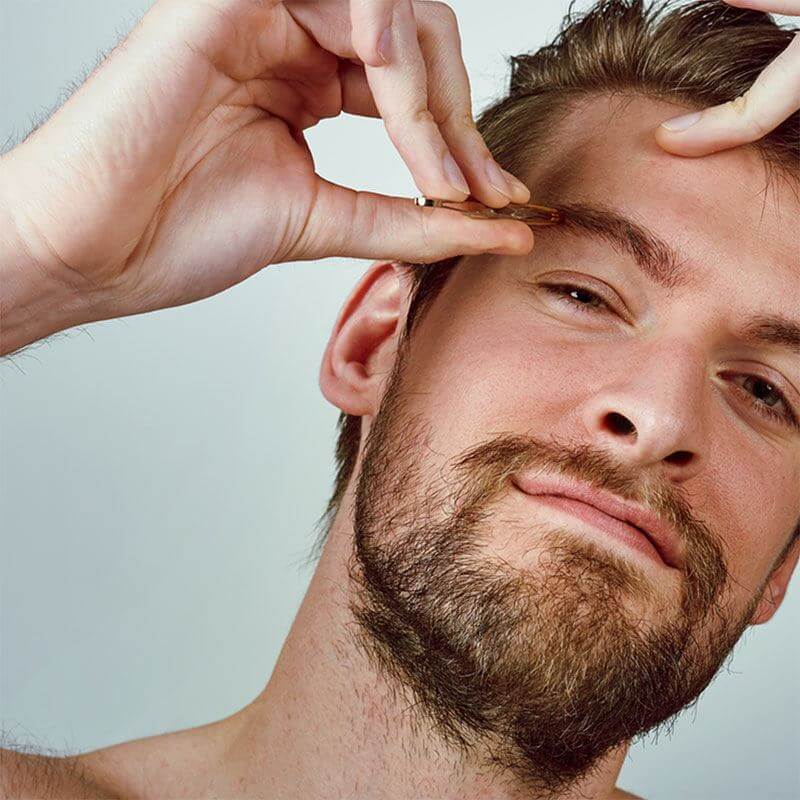 The percentage of men that manscape now exceeds 90%...
Time to take a Brow
Much of the male population's manscaping work is done undercover, chest, back, shoulders and beyond. However, there is a place that is often overlooked or neglected and yet has the ability to radically change your appearance and even defy your age - Eyebrow Manscaping!
The Brows are clever little rascals. They channel moisture (sweat, rain, beer?) away from the eyes, to keep your vision crystal clear. They are great purveyors of emotion (anger, humour, sadness and perplexity), and they can even be more YOU than your eyes, with many facial recognition software using them for reference. However, they also seem to have a mind of their own and left unchecked, their wayward nonsense can be the cause great mirth among your peers.
Here are our tips for the best Brows for Bros.
Firstly where to start?
From an equipment point of view, you could splash out on ultra expensive tweezers, scissors, and a professional grooming comb OR why not do the smart thing and grab our Nad's Facial Wand Eyebrow Shaper, perfect for bro's brows.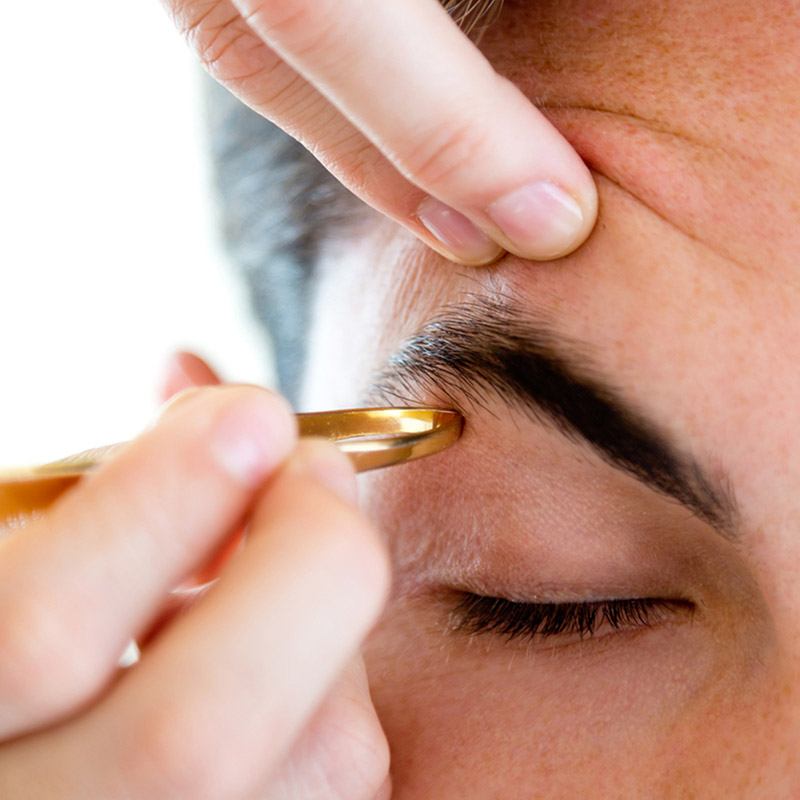 The long and the short of it.
Everyone's face is unique and therefore so are their brows. Some guy's brows begin too soon or end too fast (ahem)… but one thing is for sure! Eyebrows are a couple, not one solo entity. So unless you are a couple of rich brooding brother singers, the monobrow should be avoided at all costs.
Here's the Brasics.
As a rule of thumb, eyebrow inners should begin from a straight line leading up from either the centre or outer edge of your nostrils and NOT the straight line leading up from the centre of your nose. The outer edge of your brow should be at the point where your eyebrow and the diagonal line from the tip of your nose to the outside corner of your eye would intersect, NOT where it meets your sideburns. The bottom of your outer and inner edges should line up horizontally, NOT vertically. The highest point of your 'arch' should be where the diagonal line extending from the outside of your nose to the outside of where your pupil would hit. With these points duly noted, it's time to groom!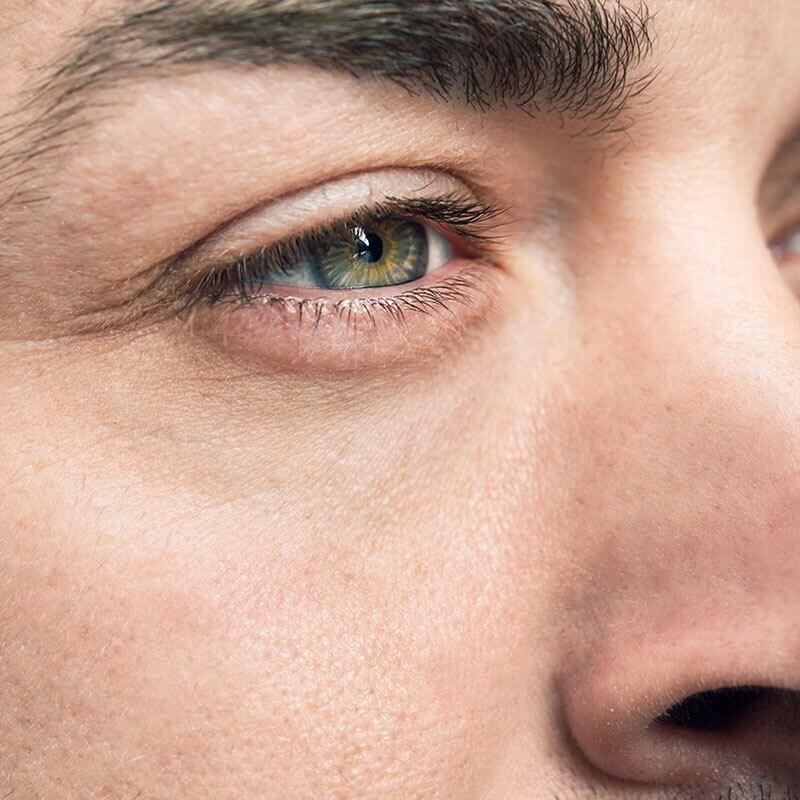 Using Nads Facial Wand Eyebrow Shaper, remove the pesky wayward hairs from the outside of your above framework. Once the lengths are suitably corrected it's time to get the rainbrow sorted and shape that arch. Again, using Nads Facial Wand Eyebrow Shaper, clean up the small hairs underneath the eyebrow (note here; underneath and NOT above). Last but not least, trim the bush (focus needed now). Comb your brows to isolate the overachieving hairs and use the teeth (of the comb) as a reference while you snip them to uniformed length - job done, you look awesome!
Manscaping eyebrows is a great way to turn back the hands of time but be careful, screw them up (monobrow, over pluck, uneven size and shape, too bushy etc) and you'll be as expressionless as an over botoxed Sphynx cat, leaving you unable to leave the country (even though you'll probably want to)!